Whether settling an estate or properly valuing a collection, it is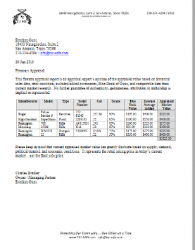 important to have things documented by an expert in the business. Without documented value, you can literally lose thousands. After comprehensive market research and conditioning, you will receive a professionally formatted appraisal report, legally documenting the value of your collection.
When done properly, this is a time consuming process that usually takes a couple of days, depending on the amount of firearms.
Cost: $25.00 per firearm
---
Maybe you are not looking for a formal appraisal … you just want to sell your guns. If we agree on a price, you will receive your money right then and there.  Bring them by the shop and we will make you an offer. We will even show you what the book says your gun is worth prior to making an offer!